DITCH THE OVERWHELM
RESOURCES TO ORGANIZE YOUR HOME AND LIFE

DITCH THE OVERWHELM
RESOURCES TO ORGANIZE YOUR HOME AND LIFE

DITCH THE OVERWHELM
RESOURCES TO ORGANIZE YOUR HOME AND LIFE
🌟 LAUNCH SALE 🌟 GET MEAL PLANNING MADE EASY FOR JUST $19!
Skip expensive take-out and eliminate dinner time indecision with this game-changing guide that will transform how you plan and prep your meals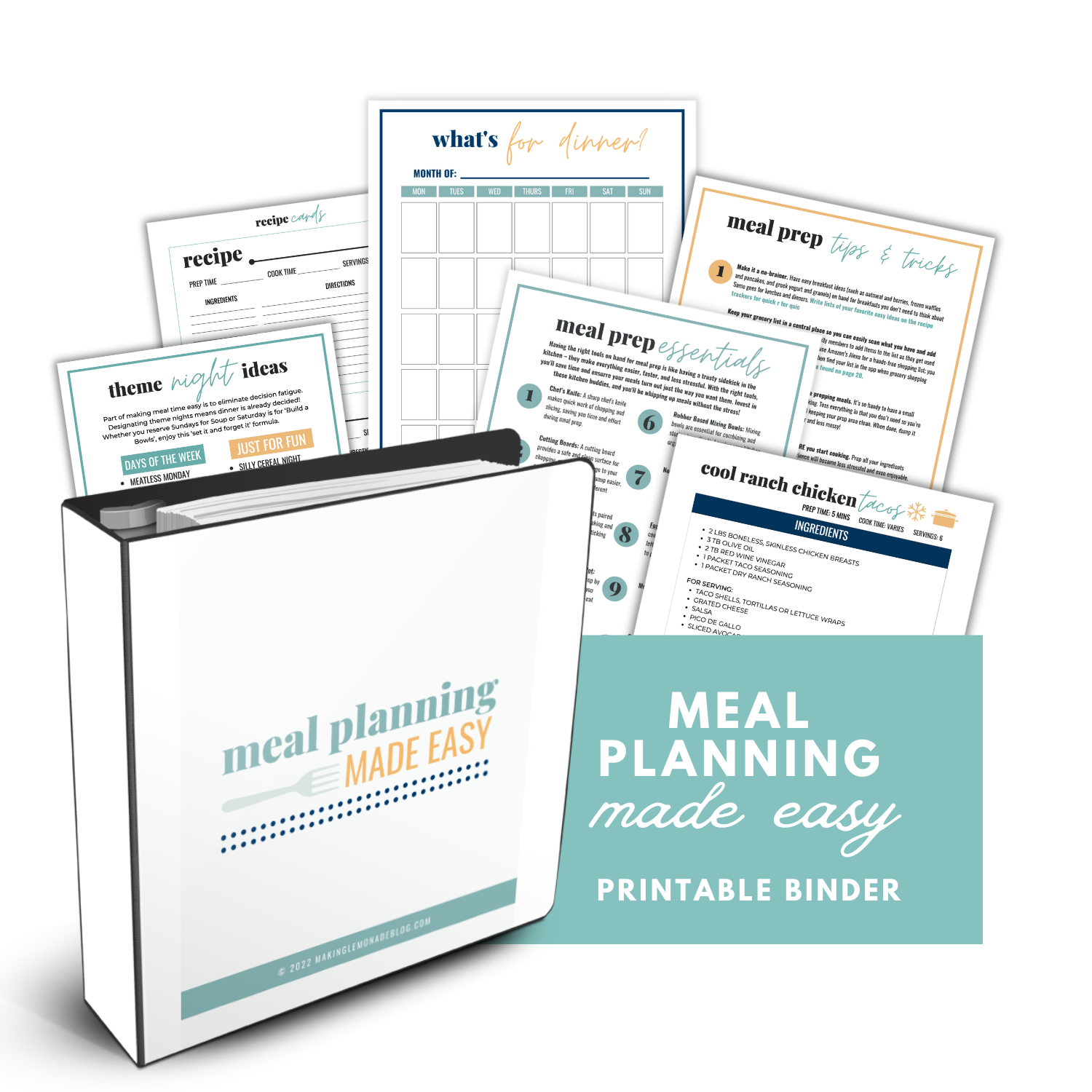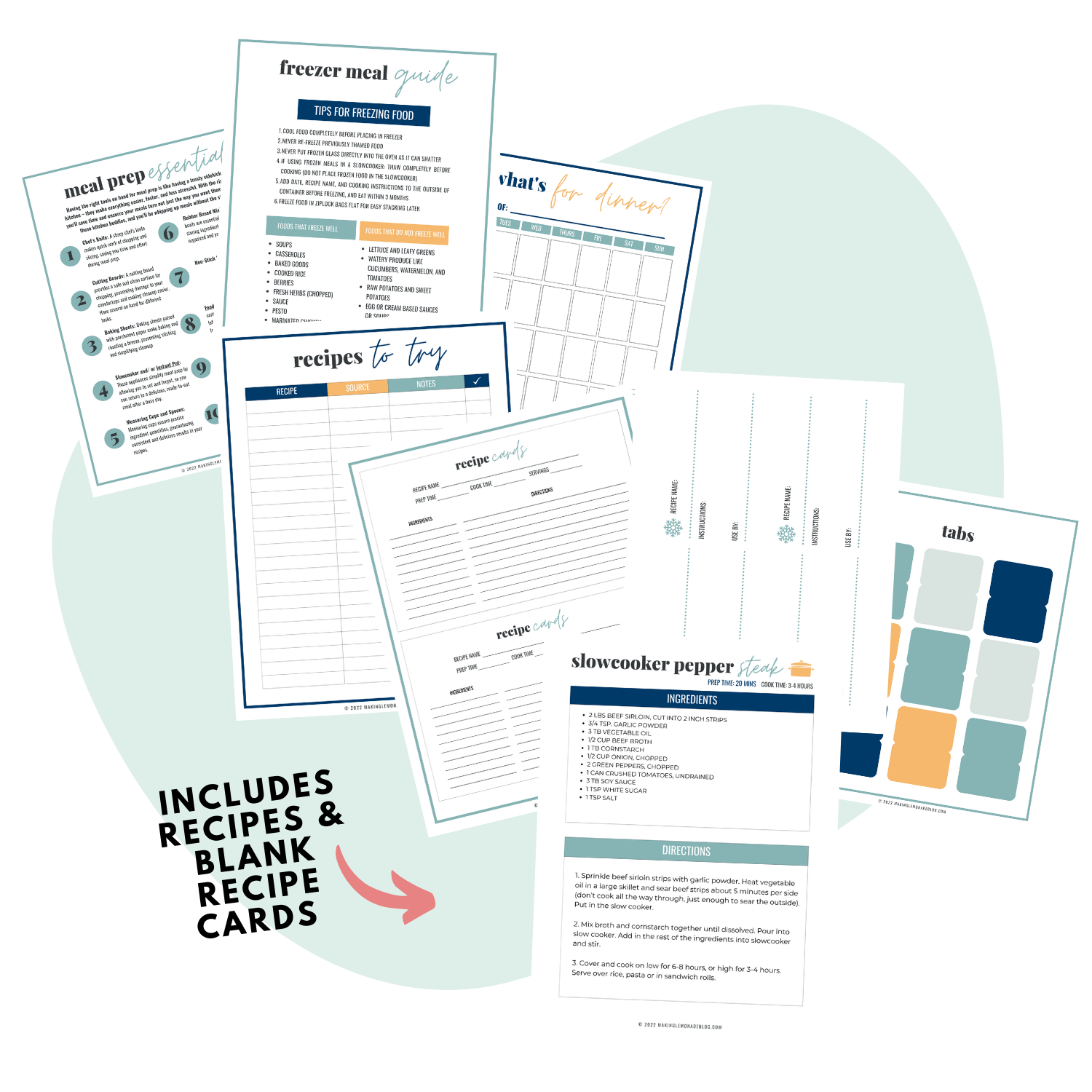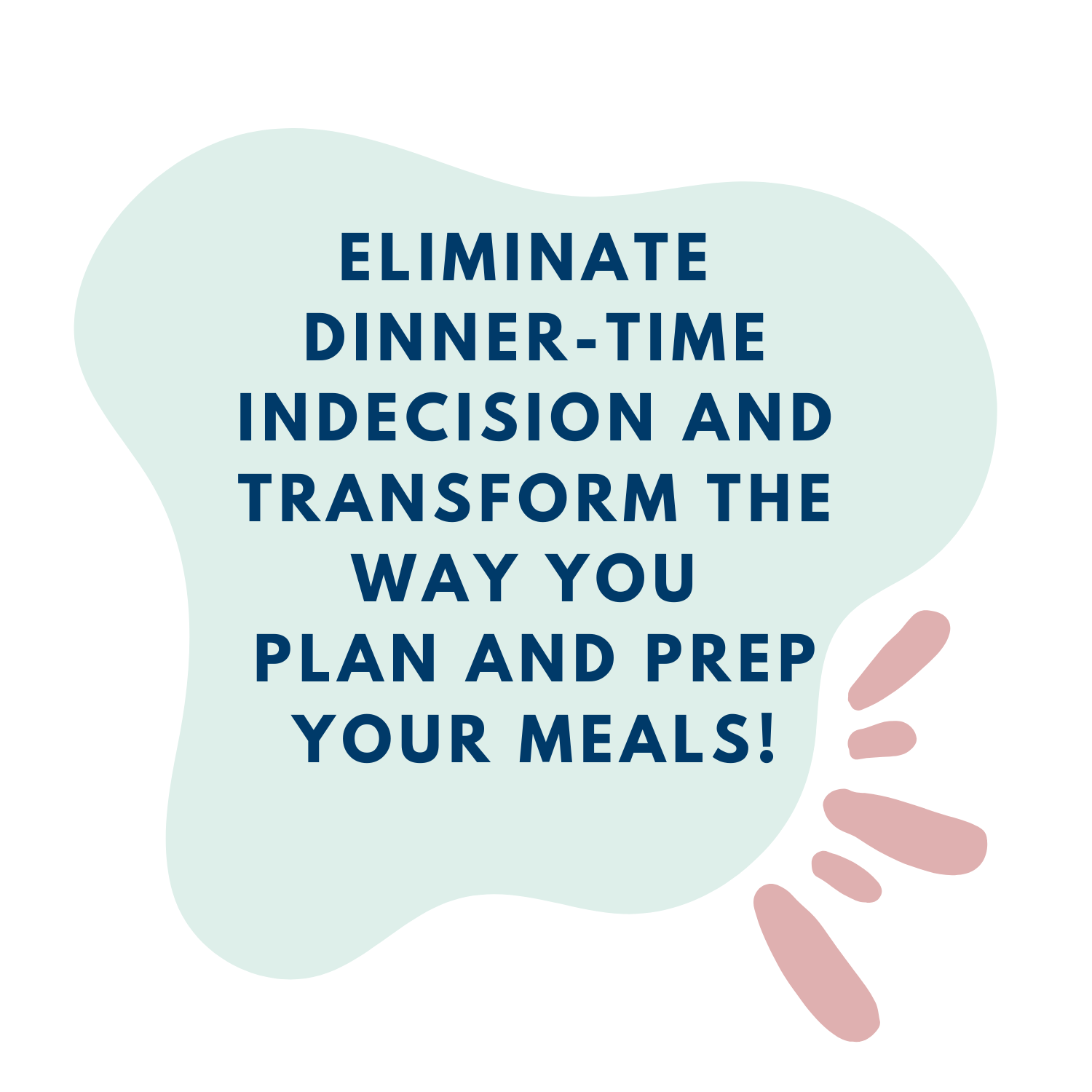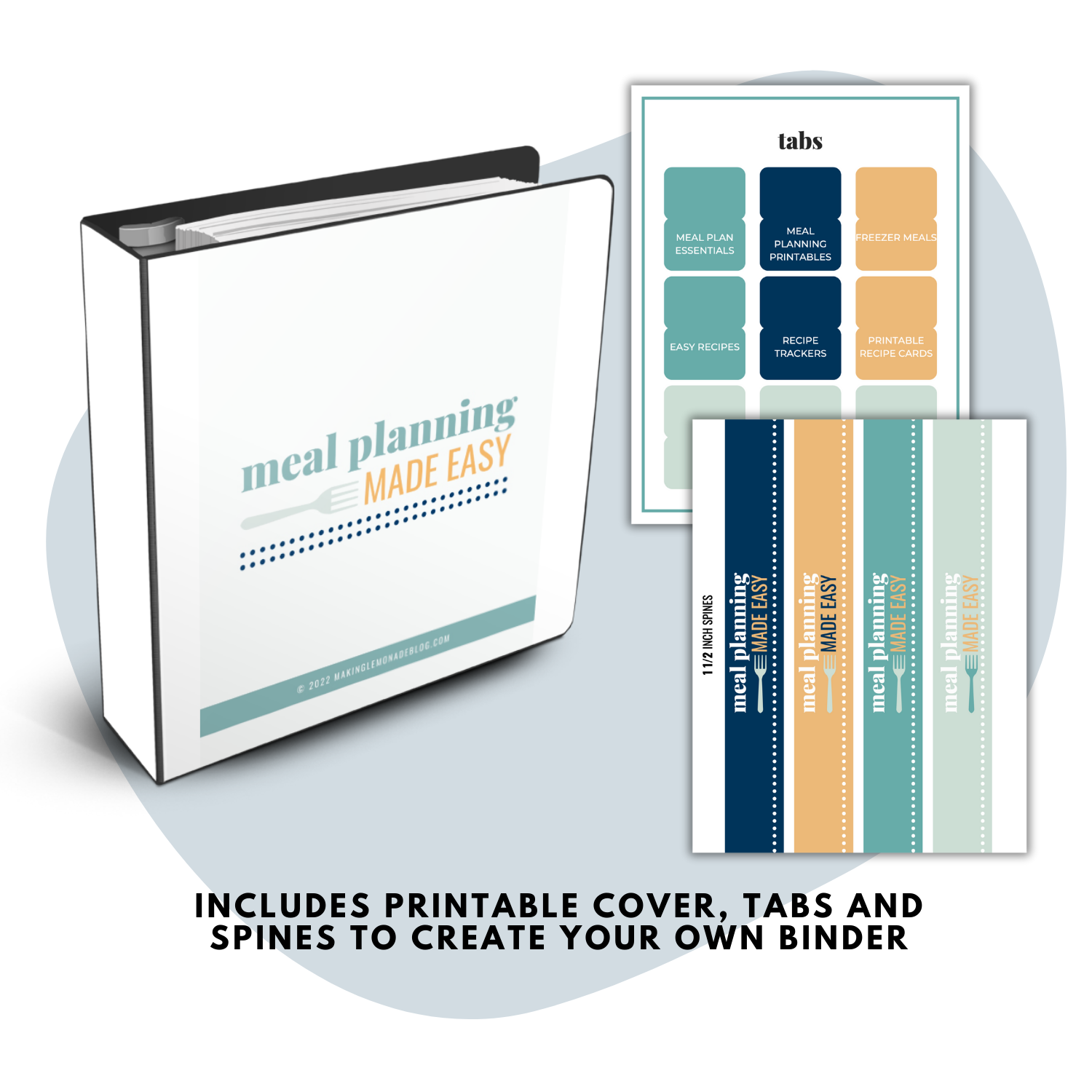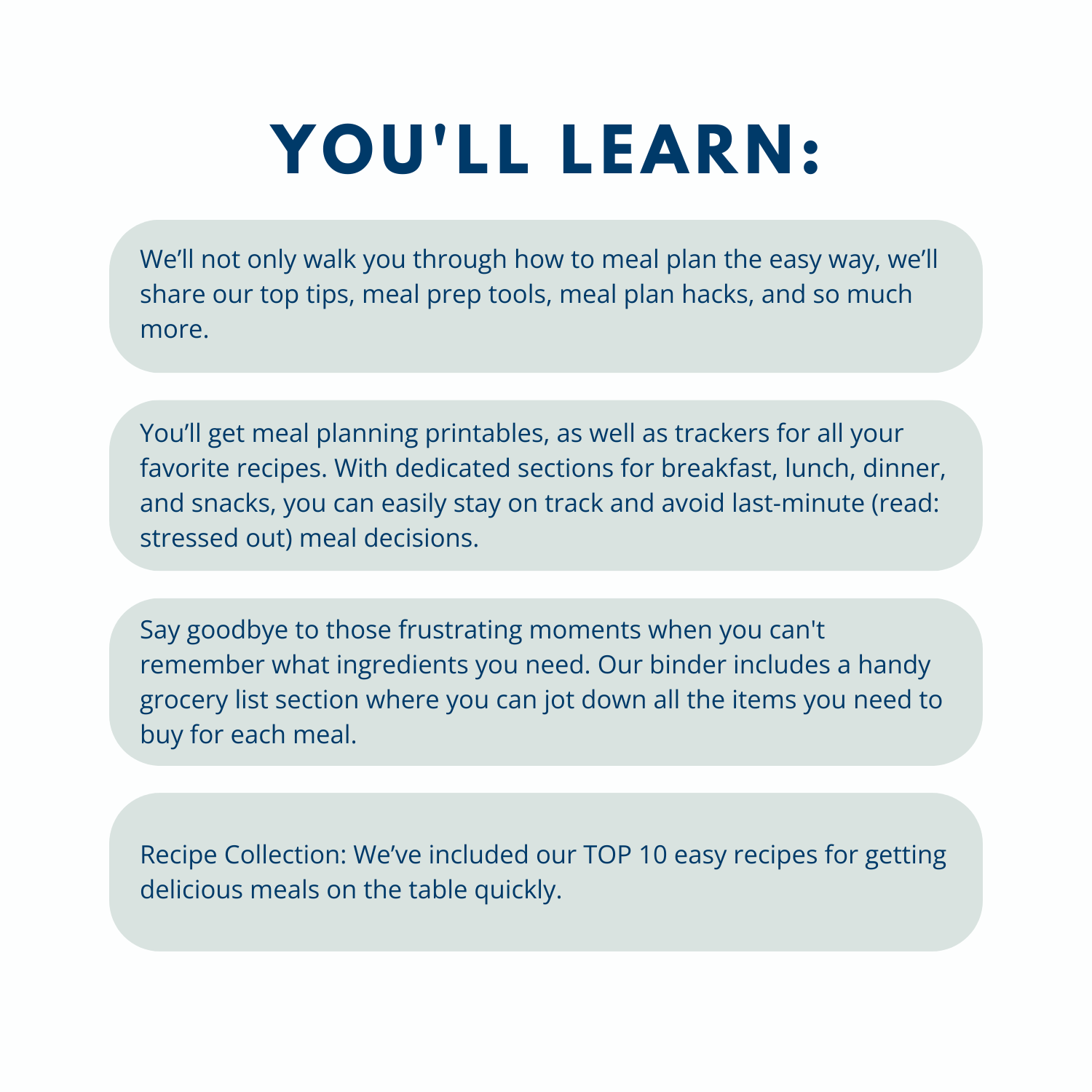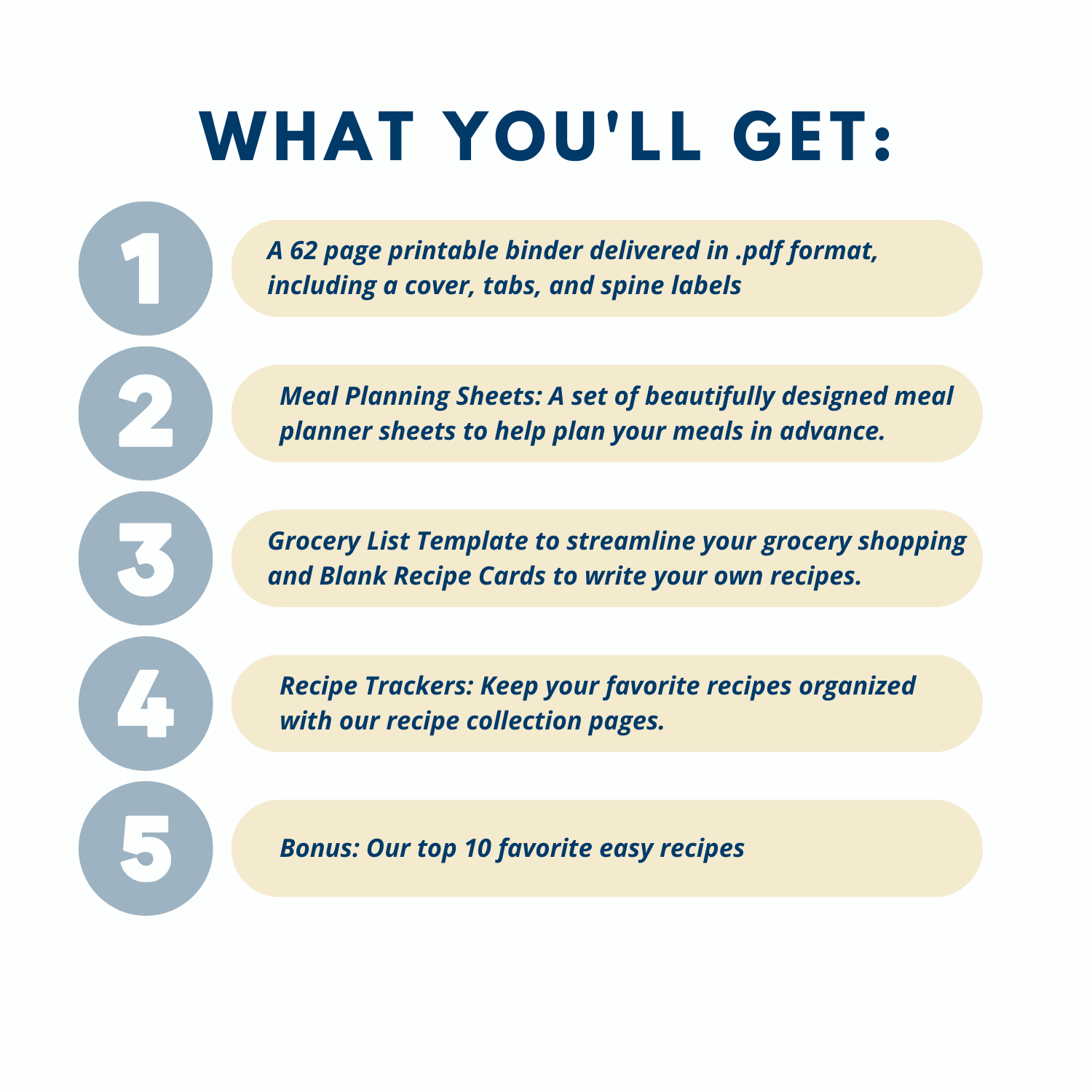 Save $30.00
---
LIMITED TIME LAUNCH SALE: GET MEAL PLANNING MADE EASY FOR JUST $19!

Skip expensive take-out and meal plan in minutes with this game-changing guide that will transform how you plan and prep your meals.

Meal Planning Made Easy is the ultimate solution for busy parents or anyone who wants to simplify their meal planning process. With our printable binder, you'll experience a transformation in how you plan, organize, and enjoy your meals. Never wonder 'what's for dinner' with this easy meal planning system!

WHAT YOU'LL LEARN...

Effortless Meal Planning: Our binder includes beautifully designed pages that will help you meal plan in just minutes each week. We'll not only walk you through exactly how to meal plan the easy way, we'll share our top tips, meal prep tools, meal plan hacks, theme night ideas and so much more.
You'll get meal planning printables, freezer meal resources, and themed trackers for all your favorite recipes. With dedicated sections for breakfast, lunch, dinner, and snacks, you can easily stay on track and avoid last-minute meal indecision.
Quick and Easy Grocery Shopping: Say goodbye to those frustrating moments when you can't remember what ingredients you need. Our binder includes a handy grocery list section where you can jot down all the items you need to buy for each meal. It's so convenient and saves you precious time at the grocery store or ordering online.
Recipe Collection: We've added our top 10 recipes that please even the choosiest eaters, plus lists of ideas for fast and easy meals.

WHAT YOU'LL RECEIVE...

A 62 page printable binder delivered in .pdf format
Printable cover, tabs, and spine labels to create your own binder
Bonus: Our top 10 favorite easy  recipes

This is a digital product. Nothing physical will ship.

Your digital download will be provided immediately upon purchase.

Please note: Our digital products are for personal use only. Do not share, distribute or resell this product in any form. Be sure to read our terms of use.
Organize, Simplify, and Succeed with Our Printable Binders & Guides
Printable Binders
Print. Organize. Thrive: Our Printable Resources Lighten Your Load
Courses + Workshops
⭐️⭐️⭐️⭐️⭐️
"WOW is all I have to say. Even after working through just a few of the pages I now have so much more space. I can't believe how great it feels and I'm kicking myself for not starting sooner!"
- Decluttering Made Easy customer
⭐️⭐️⭐️⭐️⭐️
"As a spouse to a disabled combat veteran, I'm always managing all things for my husband and our household, so your help and guidance is a godsend. I've already printed out and started assembling my streamlined home binder and I love it. It's so useful, well thought out, and it's just awesome. Thank you!"
-Streamlined Home Binder customer
⭐️⭐️⭐️⭐️⭐️
"Your planners have helped me keep my to-do's in order and all my reminders get remembered!"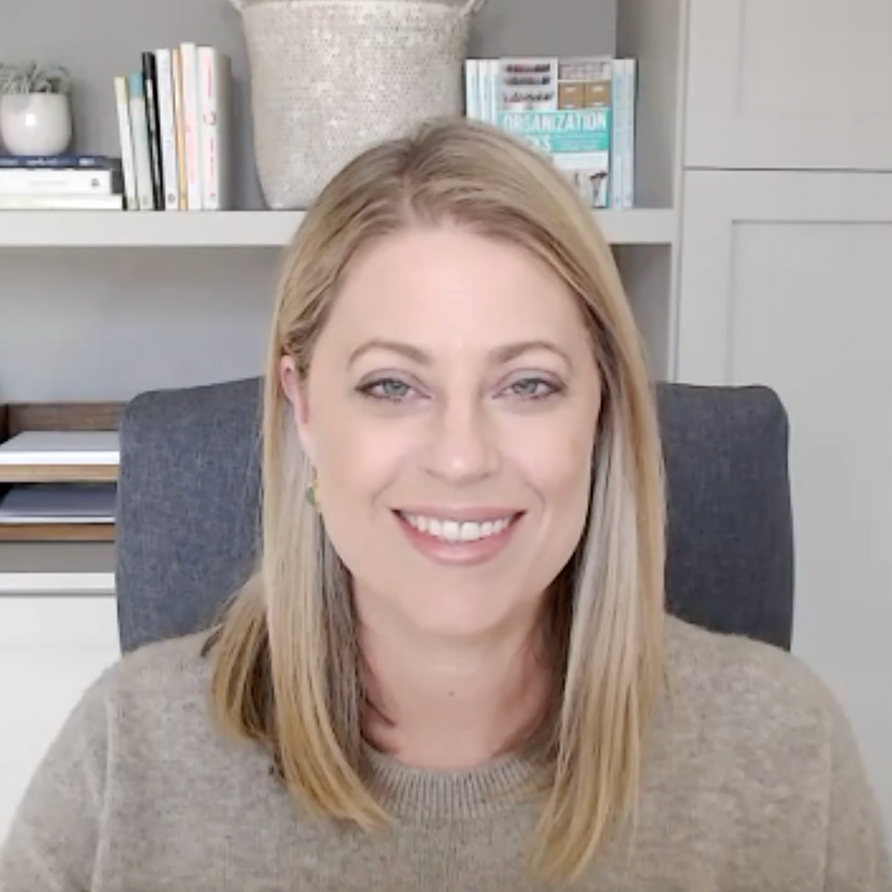 Meet Carrie
Hey there! I'm Carrie Higgins, founder of Making Lemonade and author of the book Organization Hacks. I help women save time, money and space at home so they can focus on what truly matters. But before all that I was a 'hot mess mom' who struggled to stay on top of household chores and felt overwhelmed with a never-ending to-do list. After implementing simple systems for managing my home and life, I now run my own successful business, created margin for when life gives us lemons, and have transformed our home into a welcoming space to relax, recharge, entertain and enjoy life.
I know what it's like on the other side of overwhelm because I've been there, and my mission is to help you simplify and organize your home to create more time and space for what truly matters!
TOOLS AND RESOURCES TO SIMPLIFY, STREAMLINE, AND ORGANIZE YOUR HOME
All Products